HempyPaws
We are an American Company that sells American Products.
Our entire line of Oils, Cookies, Treats and Edibles are Grown, Processed, Cooked, and Distributed from the USofA.
HempyPaws for my PawBabies??

What is HempyPaws CBD Oil for Pets?
CBD is short for cannabidiol, which is a naturally-occurring substance found in the cannabis plant. CBD is just one of the cannabinoids present in cannabis, and it is known for its relief and wellness properties. It is extracted from the Hemp plant and diluted with a carrier oil to meet the desired dose. CBD Oil for Pets may also be referred to as Hemp oil for Pets. Different from marijuanna, Hemp is defined by its lower levels of tetrahydrocannabinol, or THC. To comply with legal regulations Hemp contains less than 0.3% THC, so it does not produce any sort of 'high' or 'buzz.'
CBD Oil works the same way for Pets as it does for humans. Our CBD Oil products for Pets include Pet treats, Pet food, tinctures, and water solubles, all in flavors your Pets are sure to love!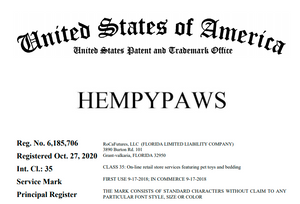 What to look for in CBD Oil.
You wouldn't want to give just anything to man's best friend. As a pet owner, you want to be sure your Pet is taken care of. The best CBD for Pets is a pure and potent Hemp extract. At HempyPaws, all of our products are third-party lab tested to make sure they meet our strict purity and potency standards, even our Hemp oil for Pets. Our CBD products are also all made from high quality and terpene rich pure Hemp extract from non-GMO Hemp and powered by our proprietary nanotechnology. HempyPaws products are the most pure and potent all-natural CBD products.  We're proud to say our Hemp is grown, processed and packaged in the USA.
Because quality matters most when it comes to CBD, you wouldn't want to shop based on price or branding alone. Look for companies that give you more information about their sourcing and product processes. We avoid additives and preservatives as well as harsh chemicals and pesticides to ensure you get the most natural product possible.
What are the benefits of CBD for Pets?
It can be hard to watch your Pet suffer from any sort of pain or ailment, which can lead you to test out all the relief options in the market. The benefits of CBD Oil for Pets are the same as for humans, since Pet and Human bodies react the same way to CBD. CBD Oil may help your Pet by providing relief from mild discomfort, promoting relaxation, managing occasional stress, and providing relief from occasional sleeplessness.
HempyPaws CBD Oil may provide positive mental support for your Pet, helping to improve their mood, maintain cardiovascular function, and help promote joint flexibility. Our customers primarily use our CBD Oil products to provide their Pet with increased relaxation, reduced everyday stress, and joint health support. Our pets do so much to show us love, help them feel right at home with HempyPaws.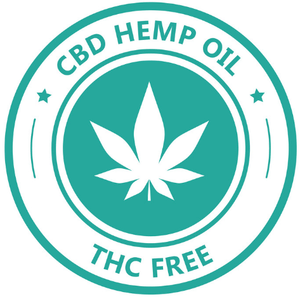 How does HempyPaws CBD Oil Work?
CBD for Pets enters the body and works with the endocannabinoid system (ECS) to provide many benefits. The ECS is found in all animal species except insects (sorry, insects), and is made up of receptors, enzymes, and endocannabinoids. 
The endocannabinoid system's receptors work to regulate and balance the body's hormones and functions in a state known as homeostasis. When something is off in the body, the ECS responds by making cannabinoids to fix it. The ECS works to regulate the nervous system, digestive system, immune system, and healthy function of the brain. It can also affect or improve appetite, bone growth, discomfort, inflammation, memory, mood, motor control, and the skin.
Coincidence or not, the Cannabis Sativa plant and the bodies of humans and animals are the only sources of 100% naturally produced cannabinoids. This is why CBD Oil is so helpful for your furry friends. CBD Oil for Pets can provide them the same cannabinoids their system is organically making in the ECS.
How is HempyPaws produced?
CBD naturally occurs in the cannabis plant and can be extracted in three different ways: oil infusion, CO2 extraction, and grain alcohol extraction. At HempyPaws, we use proprietary nanotechnology that breaks down the CBD to particle size to create water-soluble CBD. This smaller size helps the CBD to absorb faster and provide benefits sooner.
While CBD is naturally occurring in both Hemp and marijuana plants, HempyPaws oil is made by extracting CBD from Hemp plants that contain less than 0.3% THC, in compliance with legal standards. All of HempyPaws products are tested by third-party labs to ensure they meet purity and potency standards. After the extraction, refining, and testing process, the CBD is a thick substance that is added to carrier oils, flavors, or scents to make it easier to take.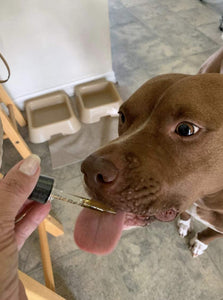 How do I use HempyPaws?
The benefits of CBD for Pets will only help if your pet will cooperate in taking the CBD, which is easier said than done. To make this process easier, we've provided a few easy methods for providing CBD Oil to your Pet. We offer a tincture that can be dropped beneath the tongue for faster absorption, treats that your friendly pup will be excited to chow down, and water soluble oil that can be added to your Pet's water bowl or sprinkled over their food.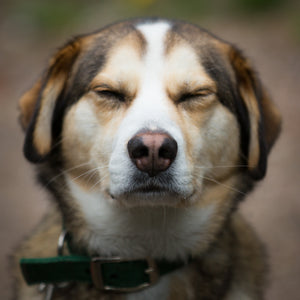 Is HempyPaws working for my pet?
The onset timeline of HempyPaws will vary depending on the method of consumption and the size of your pet, as it can take longer for the effects to fully set in on a larger animal. A water soluble pet CBD Oil may set in very quickly, while a tincture can take a little more time, and a treat may take even longer to digest and absorb.
To know how your pet is doing, you can watch for a change in their behavior or demeanor. Are they calmer when they normally get anxious? Are they moving about more when their joints are normally tired out for the day? No two pets will have the exact same reaction, so it is hard to give a definite answer of how to tell if the CBD Oil is working in your pet.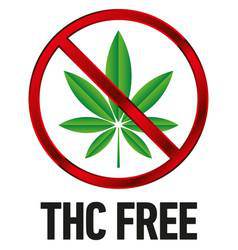 Does HempyPaws contain THC?
No,
or we should say that since THC is a natural element occuring in the Hemp plant, our full spectrum HempyPaws is tested and certified to contain less than 0.3% THC,
Virtually indetectable, well within compliance with the legal limit and therefore produce absolutely no psychoactive effects.
Is HempyPaws safe for Pets?
Hellz to the Yes... ;-)
CBD Oil, is widely considered safe by Veterinarians, the safety of any CBD is where quality comes into play.
Choosing a CBD product that has high quality standards, has been third-party tested, and is made without harsh additives or pesticides is the key. 
Never buy without Certified Labs.
Never buy from OverSeas
Never buy from skAmazon.
Superior Support
(305) 306-3946 or hello@hempypaws.com
100% Satisfaction
30-Day Promise
Price Promise
Best Prices Guaranteed